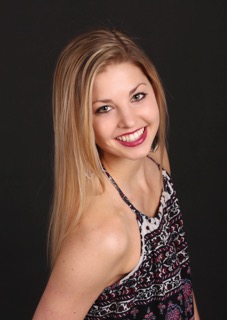 Marisa aka "Mazz" is pursing her career as a performer in the big New York City! She is ambitious, outgoing, and positive in anything that comes her way. The drive and determination in situations is how she gets any job done! Marisa is adventurous and absolutely loves new experiences. With all that she has been taught, she truly takes action with a strong and outgoing personality.
Marisa is consistently training in many different genres of performance classes such as latin fusion, contemporary, floorwork, hip hop/street styles, jazz, ballet and partnering. She is always looking to educate herself and to create a more versatile vocabulary in training. Some work includes being a part of a company called, "Latin Fusion Dance Project" directed by one of A&B's own, Ashlé Dawson. The company also does various performances, events and festivals. In addition to that, she is working as Dance Captain in a seasonal show at Six Flags Great Adventures Fright Fest, "Dead Man's Party". Most recently, she is excited to be a part of a piece being performed at Molloy College for The Art of Triumph.
Marisa is also very interested in health and nutrition, taking care of the body and treating herself to feel the best that she can! Each day she continues to do what she loves and is determined to continue pushing to reach all of the goals that she has set out for. With a very strong passion to learn and take on new heights, this beauty is looking forward to more opportunities coming along the way throughout this journey including shaking things up at Above & Beyond's variety of events!